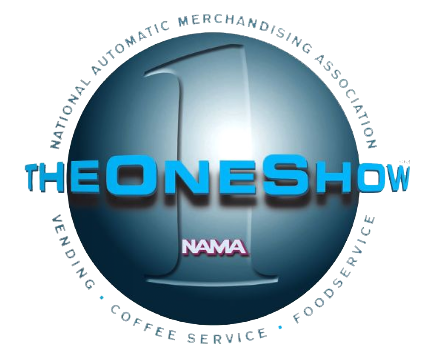 4/26/13
- Brew-Tek makes a great showing at the NAMA "One Show" in Las Vegas, showing it's latest innovations in brewers. See the pictures
HERE
.

10/26/12
- Holiday House Distributing, KoolTek Coolers and BrewTek Brewers is proud to Welcome our Newest Sales Representatives Mike Jones, covering the mid-west and Bill Brown covering FL. See our complete coverage map
HERE
.  

04/01/10
- Brew-Tek officially joins the "National Automatic Merchandising Association" (NAMA)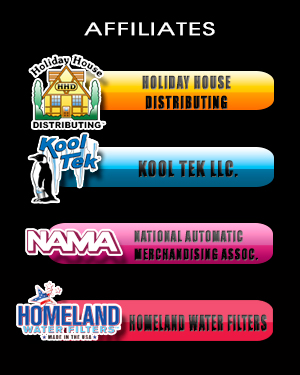 Welcome to Brew-Tek. The Brew-Tek line of equipment is the result of information and suggestions made by HHD's (Holiday House Distributing) customers, and the premise is simple:
create a line of dependable, economical, easy-to-operate and maintain commercial coffee brewers
. Not only did we seek to improve on the components and equipment already available in the marketplace, but we also took into consideration the features our customers told us they didn't like. The result is brewers simplified. Our line includes:
• 8 different brewer models
• Breakthrough designs that enable the brewer to adjust to hold a coffee vessel as short as 7.5 inches in height and others as tall as 19 inches, virtually eliminating the need for multiple models of equipment.
• A pod brewer - the latest trend in single-cup brewing
• Unique patent-pending brewer components, all of which are universal in design
• UL approved and some NSF certified
• Energy Saver Models
• Easy-to-understand manuals
Our customer driven approach means that you'll always get a quality brewer that will show with each and every cup it brews. We are also open to feedback so we can continue to be in touch with your needs. Feel free to contact us with any of your concerns or suggestions.
We look forward to serving you
-The Brew-Tek Team
NOTICE: Other than for sales to locations in Florida, Brew-Tek LLC. is not responsible for and does not collect any sales or use tax, therefore, you must remit any sales or use tax due on this transaction to the appropriate state. If Brew-Tek LLC. is later assessed tax by a state other than Florida as a result of your failure to remit the entire tax due, you agree to reimburse Brew-Tek LLC. for all tax, interest and penalty assessed with respect to this transaction.